Our Director, Kim Kilpatrick, recently spoke at the Alabama Pardon & Parole Conference in Orange Beach AL. Hundreds of Parole Officers, Wardens, Probation Officers and many from Law Enforcement were there to hear about what a successful recovery home  can do for women leaving the state prison system. Great Job Kim we are proud of you!

Welcome! 

Our non-profit organization is dedicated to aiding women with recovery from addictions. We were established in 2007 in the heart of Marshall Co Alabama. Our county is  known nationally as METH MOUNTAIN and our community is struggling to over come the stigma and damage drugs are having on our families.

Many of the women that have graduated from our program are back on their feet and mending their lives. 

          Your support help change the lives of these women and our community.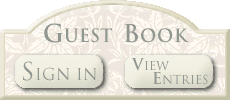 We would love to hear from you. Please sign our guest book and let us know what you think about our site and the mission we are doing.

THERE IS HOPE AND FREEDOM FROM ADDICTION

Eagle Watching!

We are very lucky to 

live in an area that this magnificent bird wants 

to raise it's young. Our girls couldn't wait to witness first hand the birds in their natural habitat. We counted

8 soaring overhead!  What an experience 

to see one of God's greatest creations and learn about one of the most resilient creatures on earth. Many lessons learned from these animals

    The group ready for an afternoon of Eagle watching.

 Our home has a new roof! God is good and has blessed us with all the materials donated by ALL AMERICAN We can't express our heart felt thanks enough.  May God Bless your company for your giving heart.


Kim with Warden Cullver

      of Holman Prison

    DIRECTOR SPEAKS AT CONFERENCE

Violence and abuse against young women and girls are high. The numbers are horrific: 1 in 4 becomes a sexual assault victim, 1 in 3 face dating abuse, and too many encounter random violence, date rape drugs, hate crimes, or traffickers. We believe every girl has the right to live a life free of fear, abuse, or violence. Thanks to Dave Atwelll of the Albertville Police Department and Phillip Smith of the MC Sheriff Dept. for volunteering their time to teach self defense moves to our ladies of HOH.

A special Thank You to Mary Kay for an evening of make up tips and facials.

Enjoy a day of fun and fellowship, fun, food and help a great cause! Invite your friends to play.  

 The  5th Annual 

    House of Hope Golf Classic

  SEPTEMBER 22

   GUNTERS LANDING

Stop by our booth 

                September 6            

at 

RECOVERY BY THE LAKE

Civitan Park Guntersville AL