Welcome! 

Our non-profit organization is dedicated to aiding women with recovery from addictions. We were established in 2007 in the heart of Marshall Co Alabama. Our county is  known nationally as METH MOUNTAIN and our community is struggling to over come the stigma and damage drugs are having on our families.

Many of the women that have graduated from our program are back on their feet and mending their lives. 

          Your support help change the lives of these women and our community.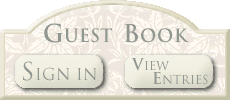 We would love to hear from you. Please sign our guest book and let us know what you think about our site and the mission we are doing.

THERE IS HOPE AND FREEDOM FROM ADDICTION

Eagle Watching!

We are very lucky to 

live in an area that this magnificent bird wants 

to raise it's young. Our girls couldn't wait to witness first hand the birds in their natural habitat. We counted

8 soaring overhead!  What an experience 

to see one of God's greatest creations and learn about one of the most resilient creatures on earth. Many lessons learned from these animals

    The group ready for an afternoon of Eagle watching.

 Our home has a new roof! God is good and has blessed us with all the materials donated by ALL AMERICAN We can't express our heart felt thanks enough.  May God Bless your company for your giving heart.


House of Hope Ladies at 

Recovery by the Lake 

Face Painting for a Cause

Sponsors Needed!

Title  2500.00

Dining  1500.00

Hospitality  800.00

Putting Contest  750.00

Teams 400.00

 The  6th Annual 

    House of Hope Golf Classic

  is set to take place again at the beautiful

    GUNTERS LANDING GOLF CLUB

JUNE 1, 2015

House of Hope ladies enjoying recovery and nature at Surrender on the Mountain at MT Cheaha State Park

BancorpSouth in Boaz has been supporting House of Hope in many ways for a few years now and they are always coming up with new ideas to help.  During the month of November and December they are collecting items for the house.  Thank you Mary Smith and your team at BancorpSouth!.

GRACE FEST 2014 

The band 2nd Hand Grace is showing their support during their concert at Grace Fest by wearing House of Hope T-shirts.